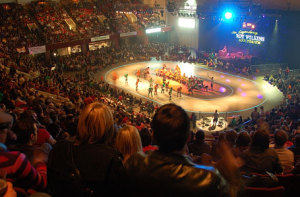 Why advertise with us?
Advertising with the Minnesota RollerGirls is a reasonably priced, targeted advertising option that positions your organization in front of a diverse audience averaging 2,300 per bout. The Minnesota RollerGirls venue and production has been named best in the country by Derby News Network. Purchase an ad with us today!
---
Who are Minnesota RollerGirls fans?
85% have some college education
31% have household income greater than $75k
Average attendance of 2,300/bout
Average age of 35.6
66% female / 34% male
34% single, 38% married, 18% living w/ partner